July 9th, 2014
Cath Faza is one sexy woman! Her long legs and slim body are just perfect for the red satin nightie she has on. She plays in the satin sheets for your pleasure…
June 29th, 2014
Sophie Star and Penny Lee are having some "sensual time" in their satin bed. Dressed completely in satin the start fooling about…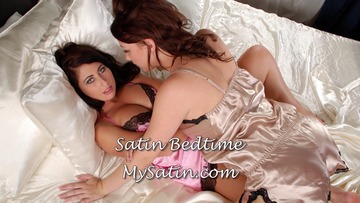 Watch the satin tease video here…
June 23rd, 2014
Tiffany Naylor loves the feeling of satin so much that (not so) secretly she fucks her satin pillows whilst wearing satin panties!
In this update from Satin Play watch Tiff go for it on the satin pillow
June 18th, 2014
Eufrat's pink satin nightie virtually caresses her body – the shiny material makes her nipples pert. Watch her slide about on the satin covered bed in lingerie, stockings, and heels!
June 16th, 2014
Jess West manages to massage her black satin teddy into her wet pussy lips – she slides about on the satin sheets before fucking herself!
June 13th, 2014
Natalia Forrest has the perfect body, and all covered in satin adds perfection to perfection

As she rolls about on pink satin sheets, she slips her hands into her panties to played with her shaven pussy!
Watch Natalia playing in satin here…
June 9th, 2014
Hannah Shaw is wearing a pink crotchless satin thong under her skimpy satin and lace nightie – the satin gets her so turned on that she needs to play with herself!
Watch Hannah Shaw in action here
June 1st, 2014
Watch this blonde German model "Laguna" tease you with her long satin dress – she's wearing satin knickers underneath too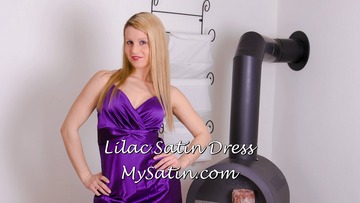 May 26th, 2014
Chloe Lovette loves stuffing her big dildo into her pussy through the crotchless satin panties she is wearing under her ballgown
May 24th, 2014
It's a shame that La Senza stopped selling these gorgeous nighties – I think more women should wear them! Lucky for us, Karina is happy to share her silky delights with us – she slips her satin nightie down so you can see her gorgeous boobs and shaved pussy!
Next Page »